One of the greatest Christian songwriters of all time, as well as a gifted artist and minister, Gordon Jensen is a man with a passion for Jesus Christ and the work of the ministry.  He will bless your church or ministry event!

Jensen's warm and easy manner sets everyone at ease.  His ministry elicits both laughter and tears,  while lifting spirits and strengthening people in their faith. 

Gordon Jensen is the Songwriter who gave us classics like:                                        Redemption Draweth Nigh,  Bigger Than Any Mountain,  I Should Have Been Crucified,  Written In Red,  Jesus Will Outshine Them All,  He's As Close As The Mention Of His Name,  Tears Are A Language,   Bring Back The New Again,  Grace Upon Grace 

ONE STORY MUSIC

P.O. BOX 145

Gallatin, TN 37066

www.gordonjensen.org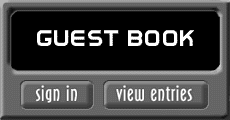 Sound Clip:  Let Me Come Into Your Presence

t
"My goal in being anywhere before people is to exalt the Lord Jesus Christ through the gifts He has entrusted me with.  Nothing of real value could occur if I were there for any other purpose"

If you would like to make a donation to Gordon Jensen International Ministries, your love offering is tax deductible.  Thank you for your support of this ministry!


Gordon Jensen

International Evangelist

Singer/Songwriter

www.gordonjensen.org

Copyright ONE STORY MUSIC 1979-2016  All rights reserved.

This page was last updated: August 9, 2017